Zombies, wastelands, and adventures, oh my!
Hey bookworms,
I'm super excited to share a full cover reveal for the Bloody Barrens series!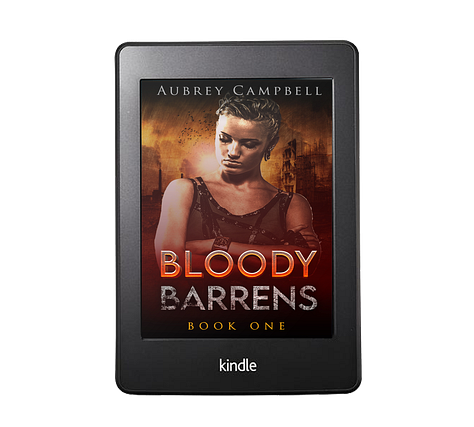 Summary
As a scout, sixteen-year-old Marlowe Cooper thrives on the adrenaline rush of navigating the Bloody Barrens. It's an unforgiving territory, riddled with Reapers, zombies, disease, and dust storms. But she has no desire to live a Fort life - closed behind solid walls, going soft without the fight for survival to keep her sharp.
When the Mayor of her home base, Fort Davis, falls sick, Marlowe and her brothers are tasked with fetching the life-saving antibiotics needed from another Fort, over a thousand miles away.
To make matters worse, the Mayor's son, Oliver, insists on tagging along. He has never set foot outside the Fort in his entire life, let alone cut a grisly escape route through a horde of zombies. His presence alone will ramp up the risk of the trip by a hundred percent thanks to his lack of experience.
But Oliver is hellbent on personally seeing that his sick mother gets the medicine she needs and he won't take no for an answer.

As Marlowe and Oliver make their way across the Barrens, can they survive together? Or will they get each other killed before they can make it back home?
Pre-orders are live!
Pre-orders are now available, too! Summaries are being finalized, and pre-order dates WILL be moved up, so grab your copies and have them delivered directly to your kindle on release day.
Bloody Barrens: books2read.com/barrensbook1
Reaper Rites: https://books2read.com/barrensbook2
Outbreak Oasis: https://books2read.com/barrensbook3
Happy reading!
Aubrey
---